VAGINAL REJUVENATION Services long Island
Phone Answers by Our Bi-lingual Staff - Se Habla Espanol 24 hours and 7 days a Week - (718) 205-0234 - 78-13 Roosevelt Ave - Jackson Heights, NY 11372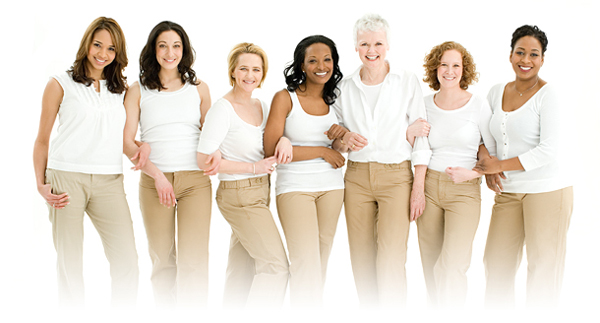 What is Vaginal Rejuvenation?
Vaginal Rejuvenation is a broad term that covers several vaginal corrective procedures. These procedures are meant to correct problems that can occur after giving birth or during the aging process.
Conditions can include:
Laxity (lack of tightness) of the vagina
Stress urinary incontinence
Lack of lubrication

---
Call Today for Free Consultation : (718) 205-0234
---
Vaginoplasty Surgery Long Island - Improved Aesthetics and Sexual Gratification.
One of the most requested cosmetic procedures in NYC, Vaginoplasty, also known as vaginal rejuvenation, is a reconstructive surgery that tightens the vaginal canal. This is for anyone looking to regain sexual satisfaction and restore a youthful appearance in the vagina and perineum.
What is the Vaginoplasty procedure?
Vaginoplasty corrects vaginal relaxation symptom, which can occur due to aging, multiple vaginal births, or dramatic weight loss. With vaginal relaxation symptom, the muscles in the vaginal wall lose their tone, control and strength, resulting in an increase in the inner diameter of the vagina. This can cause diminished sexual pleasure during intercourse, in addition to other gynecological problems, including stress urinary incontinence.
How is the Vaginoplasty procedure performed?
Vaginoplasty is performed as an outpatient procedure. During the procedure, relaxed muscles of the vagina and perineum are tightened and reinforced, allowing for a stronger pelvic floor and a tighter and narrower vaginal diameter. The procedure usually takes 60 to 90 minutes. Combined with labiaplasty, it will take 2.5 hours. After a short post-operative recovery, the patient is able to go home.
Can Vaginoplasty be combined with other gynecological procedures or cosmetic surgeries?
Vaginoplasty is easily paired with labiaplasty or other gynecological procedures, such as hysterectomy, urinary stress incontinence and endometrial ablation procedures.
What is Vaginal Rejuvenation (aka labial reduction or labiaplasty)?
Labiaplasty is used to turn back the clock on external vaginal tissues. Some women experience excessive tissue in the labia minora with age, after childbirth, or based on heredity. The excess tissues extend beyond the outer vaginal tissues (labia majora) and can interfere with many female functions including intercourse, insertion of tampons, or during exercise. During labial reduction surgery, the excess tissues are precisely removed to permanently fix this problem.

Who are the best candidates for Vaginoplasty Surgery?
The best candidates for this procedure are in good physical condition with realistic expectations regarding the procedure and its benefits. Women who no longer wish to get pregnant and are between the ages of 30 and 50 commonly request vaginoplasty. However, the procedure is safe for women of all ages. This procedure is not performed unless the patient has been cleared as a good candidate. To learn if you are a candidate for vaginoplasty, please call our office to schedule a free consultation

---
Call for Free Consultation : (718) 205-0234
---
What kind of recovery is involved with Vaginoplasty Surgery?
Spotting, pain and swelling are commonly seen within the first few days following vaginoplasty surgery. Pain medication is prescribed to keep discomfort to a minimum, and ice packs can be used to reduce swelling. By the second or third day post-surgery, normal daily activities can be resumed. Most patients return to work within two weeks. Strenuous or sexual activity can be resumed after six to eight weeks.


Credit Cards (Amex, Visa, Master and Discover)
Please call (718) 205-0234 For Additonal Information About Our Services.
Phone answers by our bi-lingual staff 24 hours and 7 days - Se Habla Espanol.